MECH Enterprise proposes
"Solar power system"
Why should you install solar power?
Ensure your own safety in case of disaster or power failure
We promote the introduction of photovoltaic systems mainly for the continuation of a convenient, safe and comfortable life.
How solar power works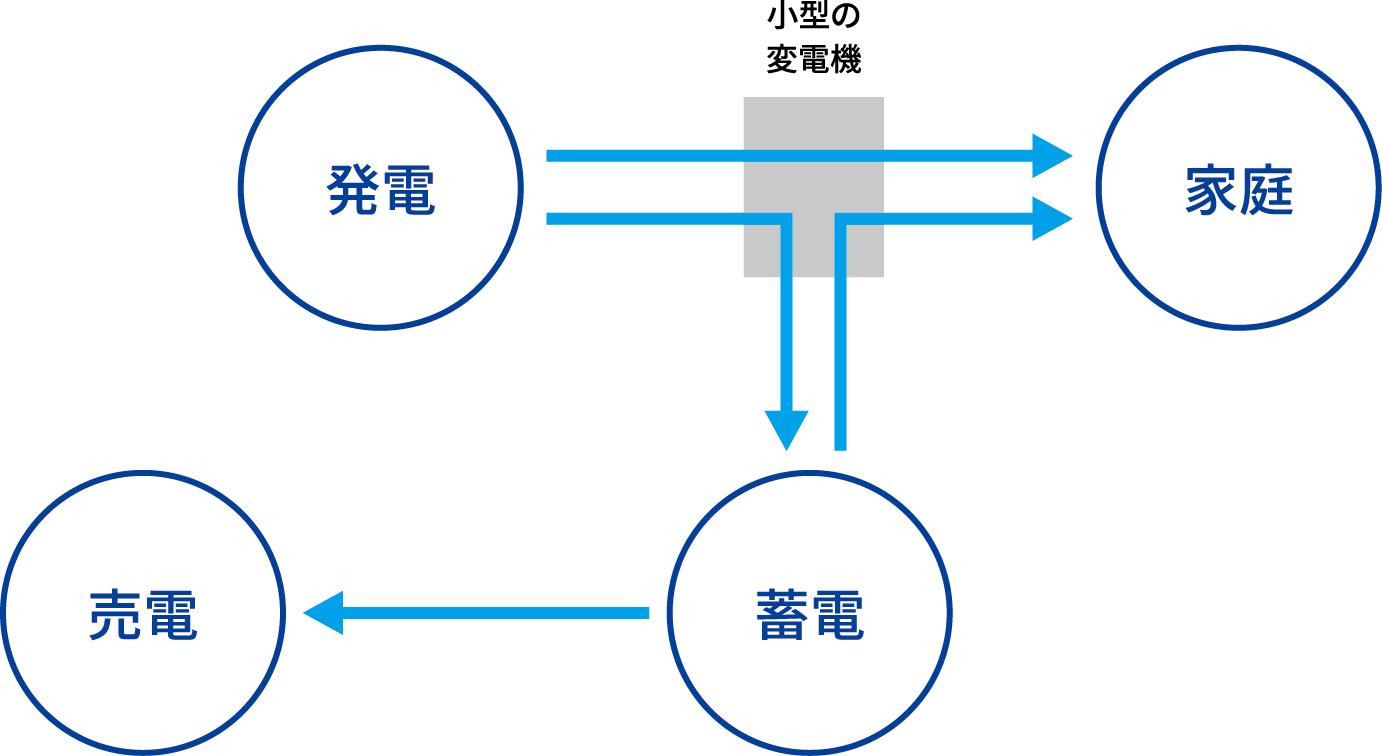 Generating electricity from the sun

Converting electricity to household use using a small transformer

Self-consumption and storage

The power company buys the surplus electricity from the storage
What you can do with emergency power
Even at night, when the sun has gone down...
If you have a reserve of emergency power, you can use the minimum amount of power
(e.g. if you have a storage battery with a capacity of 5.8kwh)
Reference example of electricity used per hour
Air conditioning
0.3kwh
TV
0.06kwh
LED
0.04kwh
Mobile phone
0.05kwh

Electricity for a minimum standard of living
0.45kwh
5.8kwh ÷ 0.45kwh = 12.88
5.8kwh of storage batteries to provide a lifeline even during a 12-hour power cut!
An example of how long you can use stored electricity
Power generation capacity (Number of panels)
Storage capacity
Storage battery Operating time
Power consumption = 0.5kw

1.5 kw (5 panels)

2.3kwh

around 5 hours

3 kw (10 panels)

5.8kwh

around 11 hours

4.5 kw (15 panels)

7kwh

around 14 hours

6 kw (20 panels)

14kwh

Guaranteed storage battery life for at least one day
冷蔵庫
50W
Air conditioning
300W
TV
65W
LED
40W
Mobile phone
45W

Electricity for general living needs!
0.5kwh(500W)
Test installation at our Chiba Equipment Center!
Knowing you can always see how much power you're generating gives you a peace of mind!